TERADYNE 2/300 – GENRAD 2275
Today's functional test systems and digital subsystems can address the legacy test needs of these proprietary systems using PXI components, which offers a reduction in form factor and test system footprint.
Besides offering high performance digital test capabilities, these subsystems support hybrid pin capability – preserving the 'any resource to any pin' architecture – a hallmark and key feature of the legacy test systems.
To fully replicate all of the capabilities and features associated with a legacy test system, the switching subsystem need to offer the following key features and capabilities:
Modular and expandable analogue matrix supporting an internal 16 wire bus for routing analogue instrumentation and triggers from an instrument source to the receiver interface.
A matrix architecture that can support a large number ( > 16) signal inputs, outputs, and triggers.
A modular architecture that can preserve an overall signal bandwidth of > 10 MHz with dedicated switching cards offering > 100 MHz of bandwidth.
The ability to support a multiplexed pin configuration. As noted previously, legacy testers were designed to support a full range test methods including in-circuit test which invariably involved the use of pin multiplexing. And while not common, functional test applications could also have employed the pin multiplexing capability. In particular, the L300 platform offered several different channel cards with different multiplexing configurations. PXI-based test systems offer this same capability and effectively address both L300 and GX2750 multiplexing capabilities.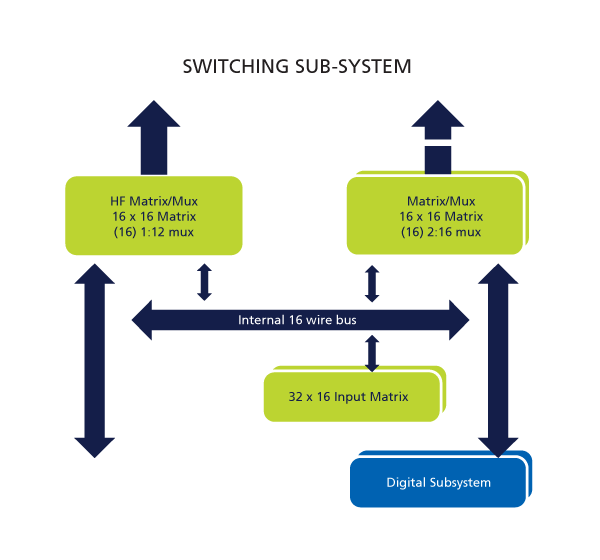 YOUR TRUSTED PARTNER – WHEN PRECISION MATTERS