Russell Poppe – A Year at ATE Solutions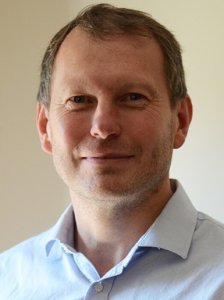 Having completed my first year at ATE Solutions, I thought it would be an opportunity to reflect on the past 12 months and look to what the future may hold.
As expected, it has been a busy time; another year of strong growth for ATE Solutions. Substantial projects for existing customers have been supplemented by significant orders from new ones, many of which promise long term relationships that will help sustain future growth too. It has always been true that people buy from people, and that is certainly the case here. All new business has come through in-bound marketing, existing relationships, reputation and word of mouth. The sales, engineering and manufacturing process is backed by a very experienced and capable team with an outstanding track record of delivering on a vast – and I really do mean vast – range of test equipment projects. This becomes very evident when prospective customers visit our design and manufacturing facilities in the pleasant Northamptonshire countryside, and I never fail to learn a new thing or two as I walk around with them!
The size of the market for automated test solutions is surprisingly large, apparently exceeding $4 billion per annum globally, so perhaps not the small niche that I might have expected. The rail, aerospace/avionics, military and power generation industries have been particularly strong over the past year and this trend looks to continue. ATE Solutions have also been involved in exciting, relatively new markets such as electric vehicles, as well as various new and innovative products for industrial markets. There is much I would like to write about the specific projects, but most are highly confidential at the very least, so I can't! We're never quite sure what will come along next, and the variety of work certainly keeps it interesting. Although our customers are predominately UK based, the test solutions are installed across the world which of course expands the market possibilities even further.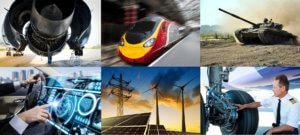 Looking forward, one challenge is to maintain our high standards of engineering, manufacturing and customer support, but on a larger scale. We have an exciting order book already in place alongside a healthy pipeline of new prospects, and will maintain some capacity for those other jobs that appear 'out of the blue'. We are continuing to evolve our business processes and aerospace quality systems, and are looking to expand the team further over the next few months. Of course, finding high calibre experienced engineers is not easy so we will continue with our successful graduate scheme, undergraduate work experience and training placements with the local college as well.
We're also developing our product range further, offering even more options on our modular FLEX ATE systems which are becoming increasingly popular as the standard (yet configurable) functional test platform for manufacturing sites. New technologies and emerging markets mean projects will undoubtedly remain technically challenging. One thing that won't change though is how test development sits in that short period of time between product design finishing and production starting. Robust project management and close collaboration with our customers will remain keys to success.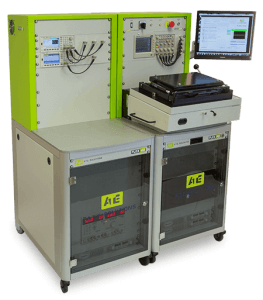 So, a fascinating year has passed, and what promises to be an even more interesting and exciting one lies ahead. It remains enjoyable to work in an industry where I learn something new every day, long may it continue!
Russell Poppe