Total Test Solutions for Aircraft – Brake-By-Wire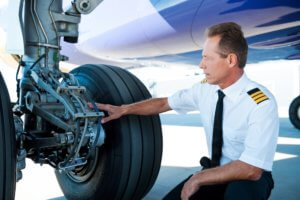 When it comes to Aerospace and Avionics engineering there is literally no room for compromise. Product failure is not an option, so standards for both design and manufacturing are demanding and precise.
Test solutions play a key part in the manufacturing process by providing feedback to production and, vitally, ensuring that the product is entirely  fit for purpose before use. When a  new 'brake by wire' system was developed for commercial aircraft, choosing a test solutions supplier with a proven track record in delivering accurate, reliable systems was essential. Already enjoying a sound reputation in the Aerospace and Avionics industry, having provided test systems and applications for safety critical functions such as fuel measurement systems, ATE Solutions were entrusted with developing the tests.
As always with Avionics projects – and most others – both technical and commercial confidentiality are fundamental requirements. Essentially though, the product to be tested was a module comprising several printed circuit board (PCB) assemblies. Taking command signals from the pilot and various sensors around the aircraft, the unit sends control signals to the braking systems.